Zederna is joining the "The Grommet" family
22nd June 2018
"The Grommet" are one of the biggest supporters of true makers and new, innovative products. Our cedar wood insoles have now been chosen as one of their latest products and we are incredibly proud to be part of their program.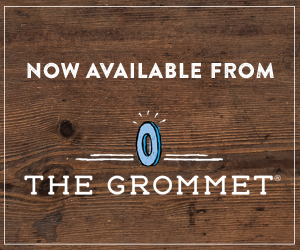 We are happy to announce, that we are the first German company (from Bonn) to be part of the "The Grommet" community.
Our 100% natural cedar wood insoles, which are handcrafted in Germany, are being recommended by the biggest supporters of real makers and their cutting-edge products. "The Grommet" is known for supporting only truly innovative high-quality products, which is why their founders were invited to the White House Makers Faire by the Obama administration.
Out of the thousands of products they thoroughly check on a daily basis only 3 % make it into their program. We are very proud to be in those 3 %, and looking forward to a wonderful cooperation with a company that gives small businesses big chances.